Bricklayers Gold Coast | Expert Bricklayers | Gold Coast Bricklaying
Powered by Brick Block and Mortar
Get a Call back and A free quote!
The Gold Coast Bricklaying Experts
When it comes to getting things done, you need fewer worries and more Gold Coast Pro Bricklayers. Crowned with years of experience creating premium blockwork all across the Gold Coast, we are your trusted plug for brick and blocklaying services.
We are pace setters in the bricklaying sector; with a team of professional bricklayers and age long experience, we work as a team to actualise your brick and blockwork dreams.
Our expertise range from simple blockwork to custom brick work and repairs, retaining walls as well as brick fences
At Gold Coast Pro Bricklaying, we offer gold standard­­ quality you can trust.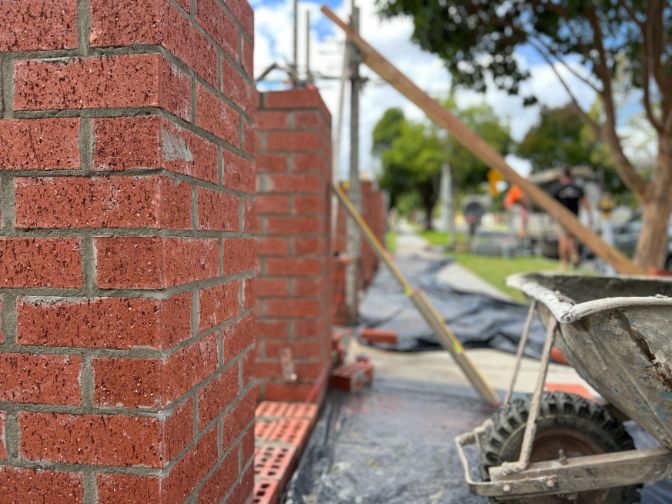 Why Choose Gold Coast Pro Bricklayers?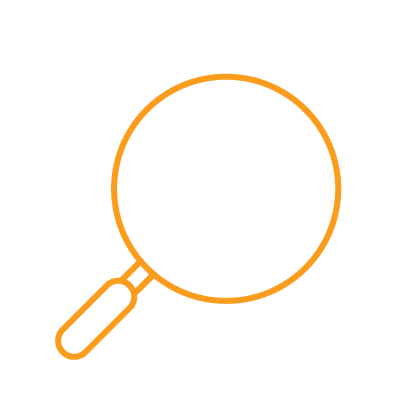 We understand that each project is unique and that clients desire a personalised approach. That's why we focus on even the smallest of details to achieve your goals. We take our time to ensure we meet your specific requirements to deliver the best outcomes for your project.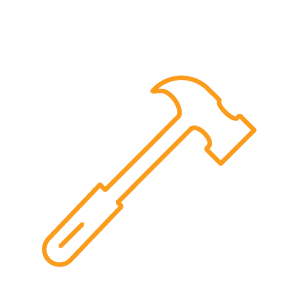 Our builders are all trained and experienced in bricklaying. We take great pride in what we do, so you can expect high-quality workmanship whenever you work with us. We also use the best materials and techniques that ensure our work always leads to top-notch results.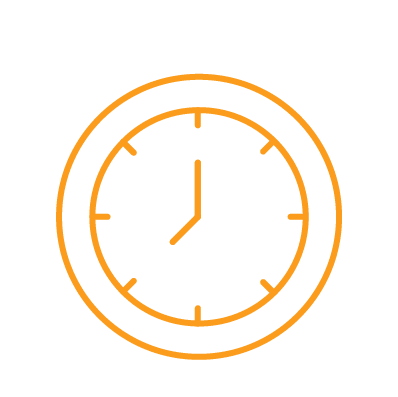 Time is precious, and any delays in a project can lead to frustrations for everyone involved. This is a major reason why we prioritise finishing any work we get our hands on within schedule and the agreed budget. You can rely on us to be punctual and transparent from start to finish.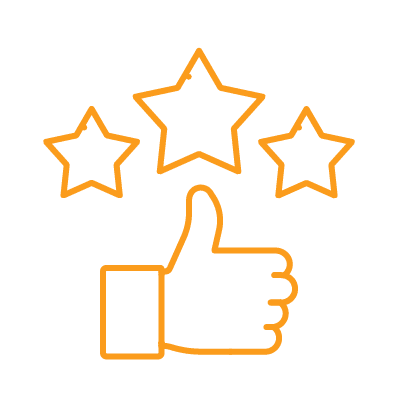 Our goal is always to ensure each client is completely satisfied with our work. That's why we work closely with all our customers to achieve their desired vision. All our staff members are approachable, so you can expect a smooth and stress-free process when choosing us.
Our word is our bond. We pride ourselves with years of high achievements in construction. We bring your ideas to life and deliver the best in quality and assurance. Our bricks stand the test of time and our jobs speak for us.
We are your local trusted bricklayers, servicing all suburbs including Paradise Point, Main Beach, Arundel, Molendinar, Burleigh Heads and Carrara.
We stand with our clients, bringing your dreams to life with competitive pricing and our adherence to deadlines.
Gold Coast Pro Bricklayers have a focus on installing brick fences and retaining walls. We produce high quality brick fences and take the stress out of the entire process. Our goal is to provide an affordable, yet durable product that's sure to last for many years after installation.
Why our brick fences?
• Our brick fences are made with top quality materials
• We've been installing brick fences since 2008
• We offer a variety of innovative and aesthetically pleasing styles
• Request for a free estimate, and enjoy the stress-free process
Our expertise range from simple blockwork to custom brick work and repairs, retaining walls as well as brick fences.
At Gold Coast Pro Bricklaying, we offer gold standard­­ quality you can trust.
Why Our Bricklayers For Your Brick Fence?
Wondering why you should choose our brick fences? Consider the following reasons: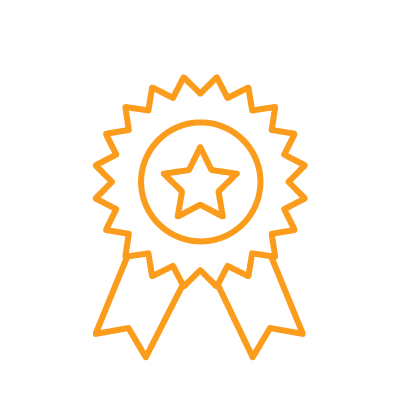 You should choose our brick fences because we make these structures as durable and long-lasting as possible. Brick is an extremely sturdy material that won't deteriorate over time. That's why fences made with bricks can withstand harsh weather and last for many years with minimal maintenance.

Another reason why you should choose brick fences from Gold Coast Pro Bricklayers is that they are pleasing to look at. We customise our brick structures to match the existing style of a home and ensure it adds curb appeal. We can also add various colours and textures to your fences for a unique appearance.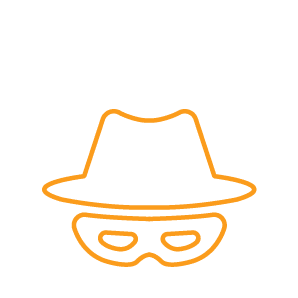 Our brick fences are designed to offer privacy and security to properties. Intruders will find the solid construction of our brick fences difficult to overcome. Furthermore, our brick fences will act as a barrier between busy streets and noisy neighbours, helping provide a quiet environment for those seeking solitude.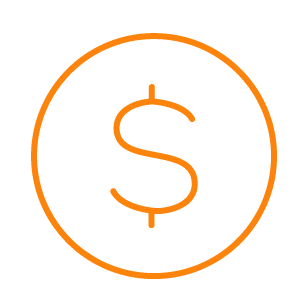 Choosing our brick fences means that you are making a good investment that will increase the value of your property in the years to come. In case you decide to sell it later on, having a well-built brick fence will become a significant selling point that will attract many potential buyers.
We are your go to team for all brick repairs, renovation or maintenance needs.
Our team gives your work a wonder touch, matching repaired areas to already existing blockwork, like brick fireplaces, leaving your walls good as new in the most undetectable way. Your brickwork deserves a stunning finish uniform to existing bricks. Our services are affordable and we always strive to provide great customer service. Call us today!
Our team of expert blocklayers have got you covered on all types of brick and block fences.
We are creative and adapt to the most relevant innovation and technology which is applied to produce the materials we use like clay bricks and blocks, utilising bricks of all sizes, design and texture to create an astonishing building finish. High quality brick fencing Gold Coast residents continue to choose.
Our fences are timeless and so is our customer service. Reach out to us now for all your brick fence solutions…
Our brick retaining walls do not just keep your soil properly checked, but also beautify your space and add a whole lot of value to your property.
We are your friendly neighborhood bricklayer and the results of our products and services speak for us. Our retaining walls come in different forms and textures, utilizing your space nicely and blend into your landscape.
Get in touch with us for a free quote for the supply of durable erosion control blockwork and brickwork. Our earth retaining wall systems enhance construction efficiency and save you money. Let our block layers help provide the best solution for your needs.
We are committed to providing affordable residential housing units throughout Gold Coast, Mermaid Beach, Main Beach, Bundall, Molendinar, Broadbeach Waters and Clear Island Waters
As contractors and brick construction experts in the building industry, we deliver housing solutions in line with our client's needs, installing brick walls and even chimney repairs. We provide exceptional quality, comfortable and tasteful living spaces in record time. Some of our residential projects include:
We provide The Gold Coast bricklaying services residents continue to call on. We work with home owners to develop their space. Our team of expert bricklayers delivers smart solutions for your new homes, retaining walls, pool houses, sheds and other masonry related services. Our home solutions are affordable and flexible to meet your point of need. Verified with a valid abn, request quote and the provided proof required for your project.
With your free space and our expertise magic happens, we have a magic touch, and your home deserves the best. Our home extensions are beautifully crafted in the most innovative way, from an extra garage to outdoor relaxation spots, we got you covered. We make your home exciting again, creating the space you desire.
Conversions and Renovations
Technology moves fast in the commercial building industry, but we're right there with it, always exploring ways to improve your experience. Designs get old, tastes change but our quality remains top notch. Call on us for your home revamps and upgrades; from larger living rooms to an upgraded kitchen. We deliver top quality blockwork to suit your every need.
We boast of a ton of experience at all types of commercial construction including Government Projects, Multi-Level Unit blocks, Schools and Civil Works. Our team of professional contractors utilise the most innovative methods giving you the best in quality and durability all in record time.
We have a long history of building facilities that drive greater value. From exceptional levels of quality and safety – to ease of maintenance over time, we are firmly committed to helping our clients and partners achieve the short- and long-term strategic goals of every project we do. We are trusted contractors for all your industrial brickwork, landscape construction as well as warehouses, schools and offices. We have the machinery and manpower to undertake all scales of commercial construction at competitive prices. 
Repair and refinish services
We are your trusted experts. We access and provide innovative solutions for repairs and renovations of commercial property and public buildings. We are professionals at block and brick repair and installation, installation of lintels, basement repair as well as repointing and wall retention.
We also have the expertise to work on all building scales. It's our passion for delivering maximum value in commercial construction and for consistently eclipsing our clients' expectations. This is how we stand out among the top construction companies. 
We are expert blocklayers and can construct your office buildings, schools, and residencial outlets. To execute a successful construction project takes more than just labor and materials. It takes effective communications and accurate, timely information to deliver great results.TFeel free to reach our Queensland office for all your quotes and enquiries. Always go for Gold!
Letter Box Install and Repairs
We design and provide a comprehensive range of solutions from initial design and product development, to installation and after-sales service. We specialise in producing mailboxes for both commercial and domestic use.
We provide a free quotation and drawing service to help with the design and plan of your project. If you have a requirement for a single unit built into a brick pillar, an external free standing brick letterbox, we've got the crew to get the job done right. 
We have a couple of options you can choose from, we offer a classic range of over 4 different mailbox solutions and can create bespoke products to suit specific project requirements. Some of the finishes include:
Bagged brickwork

Rendered

Feature blockwork

Letter box with capping
Why bricks are a great choice
Deciding on building materials for the home of your dreams may seem daunting. However, by choosing brick you are assured of an age long quality material. Tested through centuries and provides an array of benefits – both seen and unseen.
Bricks are multi-purpose and come in a variety of colors, shapes and forms. They do not necessarily need to be painted, plastered or protected from termites. Brick walls won't rot, fade, peel or disintegrate over time. As one of the earliest building materials known to man, in Australia, bricks are one of the most reliable and durable building materials in use today. Relatively unchanged in over 2000 years, brick has stood the test of time around the world.
Our building products can be used for almost any new build construction or renovation project and can reflect all architectural styles, from traditional and historic to innovative and avant-garde. Architects love to experiment with clay building products as their compact size and the variety of colors and shapes available provide infinite design options when creating contemporary structures.
Our team of expert blocklayers have confidence in the performance and aesthetic qualities that clay and cement building products deliver for single housing units or multi-storey structures.
Our bricks and blockwork are constructed within acceptable time frames, saving a whole lot in time and money. We have budget friendly designs and construction options tailored to your very needs. Once in-use, maintenance costs are low due to the resistance of brick to extreme weather conditions, pests, vegetation growth, and chemical pollution. The exceptional durability means that clay-built assets typically achieve high resale values.
Our bricks are beautiful and suit every design style, from grand Victorian residences to ultra-modern homes and mid-century masterpieces. They are Versatile and come in a sweet variety of colors, shapes and designs with great finishes and textures, allowing home builders to create their own unique home. Smooth-textured bricks and metallic finishes are perfect for contemporary styles, or mid-century designs, while classic, artisan-style sandstock bricks work beautifully with traditional homes or industrial chic.
Interested in creating your own beautiful brick home? Get in touch with our team today.
Why not get in touch with our team today and organise a free quote?